The annual PNW Friends of Mineralogy Washington Pass Cleanup and Collecting Trip will be August 11-13, 2017. This collecting trip is the highlight field trip of the year for many members. It is a great opportunity to explore Washington Pass and search for rare minerals with some of the most knowledgeable collectors in this area.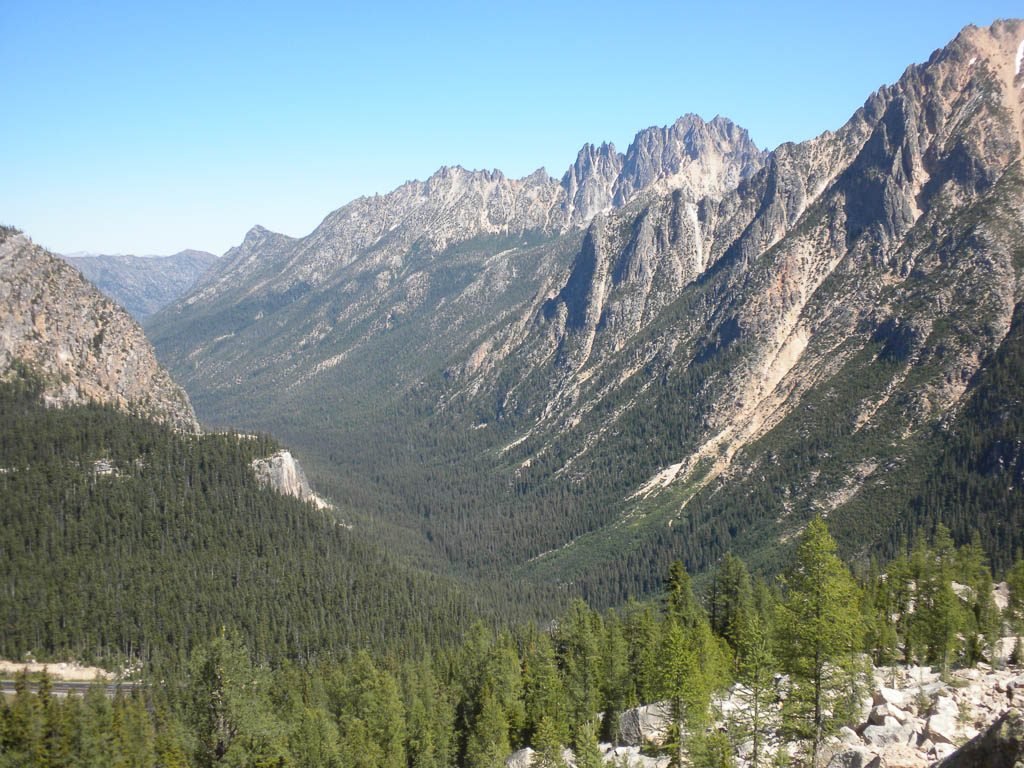 Members will gather at Klipchuck Campground near milepost 174 of the North Cascades Hwy, about 8 miles east of Washington Pass on Friday evening August 11. Camp sites will be set aside for the group by the Forest Service. If you plan on attending please let Bruce Kelley (bruce.kelley@gmail.com) know so ample space is provided. Friday night is camp set up, happy hour, and after dark collecting at the "rockslide" road cut looking for Zektzerite with UV lamps. Bring a portable lamp if you have one.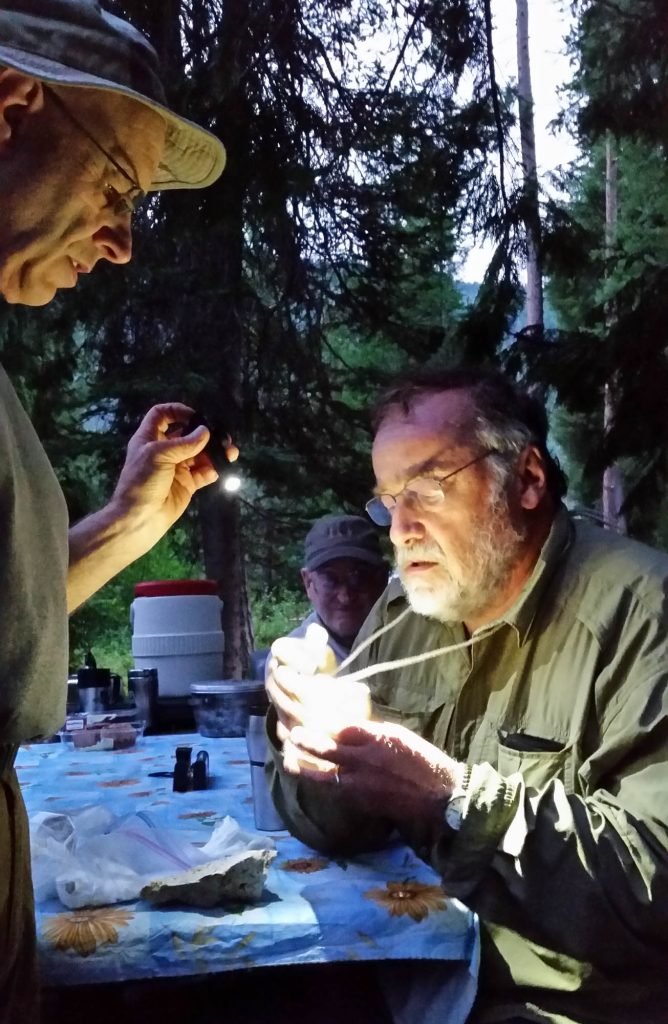 Saturday morning is set aside to work for a couple hours on a project assigned by the Forest Service. This is usually road debris cleanup, brush clearing, campground maintenance or something similar. The afternoon is free for collecting and usually small groups scatter to various collecting areas. Saturday evening will feature a pot luck dinner back at the campground, socializing, and a return to the "rockslide" for UV collecting. Sunday is back to the slopes for more field collecting, pack up, and the scenic drive home.
Bring camping gear, collecting gear, food and drink, camera, UV light, loupe, sun-screen, bug repellent, and your best collecting yarns and join in the adventure!