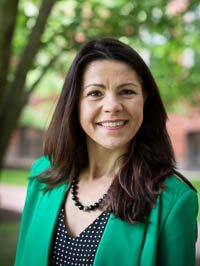 Dr. Raquel Alonso-Perez, Curator of the Mineralogical and Geological Museum, Harvard University (MGMH) is responsible for access to, teaching, research, public education, and continued development of the world-class Earth Science collections at Harvard University.  She received her B.S. in geology from the University of Granada, Spain, her FGA from the Gemological Association of Great Britain (Gem-A) and her Ph.D. in Earth Sciences from the Swiss Federal Institute of Technology (ETH) in Zurich, Switzerland. Dr. Alonso-Perez teaching strengths are optical mineralogy and gemology and her main research interests are the mineralogy and geology of gem deposits. She is the secretary of the Society of Mineral Museum Professions (SMMP) and editor of Gems & Gemology and the Journal of Gemology.
Michael J. Bainbridge is an award-winning photographer, specializing in gem and mineral photography. He is a seasoned media professional with credits in film, television, publishing, and the arts. His work as a stills photographer appears in publications by the Canadian Museum of Nature, Mineralogical Record, Peabody Essex Museum, and the International Colored Gemstone Association, among others. Michael is also a regular contributor and Image Specialist for Colorado-based publisher Lithographie.
As a passionate advocate for the earth sciences, Michael has produced interpretive content, curated public displays, and authored numerous articles. As an expert guide, he has hosted international collecting tours, contributed to Ontario Provincial Signature Experiences development, and helped protect public lands as mineral collecting destinations.
Michael is frequently engaged as a guest-speaker and popular instructor on topics photographic and geologic, in venues from the Tucson Gem and Mineral Show to the Haliburton School of Art and Design. When not in the studio or the field, Michael is working at the jigsaw puzzle ompany he started in 2018 with his wife Brigitte.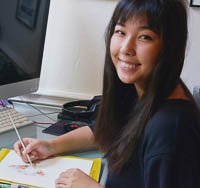 Tama Higuchi is a 20 year-old mineral collector, photographer, and artist from Dallas, Texas. She began collecting specimens in the summer of 2015, and since then, has expanded her collection to include a wide array of aesthetic thumbnails and miniatures. She began creating mineral art in late 2019 and has since been bringing all kinds of beautiful specimens to life, on paper.
Ray Hill has been an active member of the NW Chapter of FM for quite a few decades.
His passions include minerals of all sizes from Micro to Large Cabinet, but they also encompass a love of the DARK side, Gems. He started his gem obsession by taking the FGA gemology courses when he was 16, and teaching himself to cut stones from John Sinkankas' book, "Gem Cutting". In the intervening 58 years, he has slowly grown his gem collection until it now exceeds 300 pieces, including most of the top 10 rarest cut stones. It
also includes about half that number again, in gem crystals.
A few years ago, he was invited to display his collection as a loaned exhibit, to the UBC Museum of the Earth, Vault, in Vancouver. It resided there for most of a year. It is true, that the Aesthetics of gem crystals is what drew him in, but the mystery and history of the
transformation process that turns rough gem crystals into shining, beautiful, cut stones also engages him . He will be sharing that obsession with you.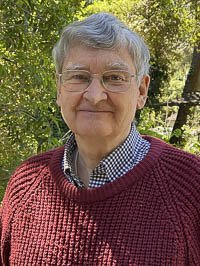 Dr. George R. Rossman is Professor of Mineralogy in the Division of Geological and Planetary Sciences, California Institute of Technology, Pasadena, California. He got his B.S. degree in Chemistry and Mathematics from Wisconsin State University, Eau Claire, and his Ph.D. from Caltech in Chemistry. His principal research interests deal with the use spectroscopic probes to study minerals. His work addresses problems relating to the origin of color phenomena in minerals; phase identification; and the special role of metal ions in minerals. He and his students develop analytical methods for analysis hydrous components in minerals and examine their role in modifying physical and chemical properties. He is also interested in the long-term effects in minerals from the exposure to background levels of natural radiation. He was the recipient of the inaugural Dana Medal, of the Mineralogical Society of America in 2001, the Richard P. Feynman Prize for Excellence in Teaching at the Caltech in 2004, and the Friedrich-Becke Medal of the Austrian Mineralogical Society in 2005. He was also honored by having a new mineral of the tourmaline family named after him. He has more than 360 publications in the mineralogical and chemical sciences.