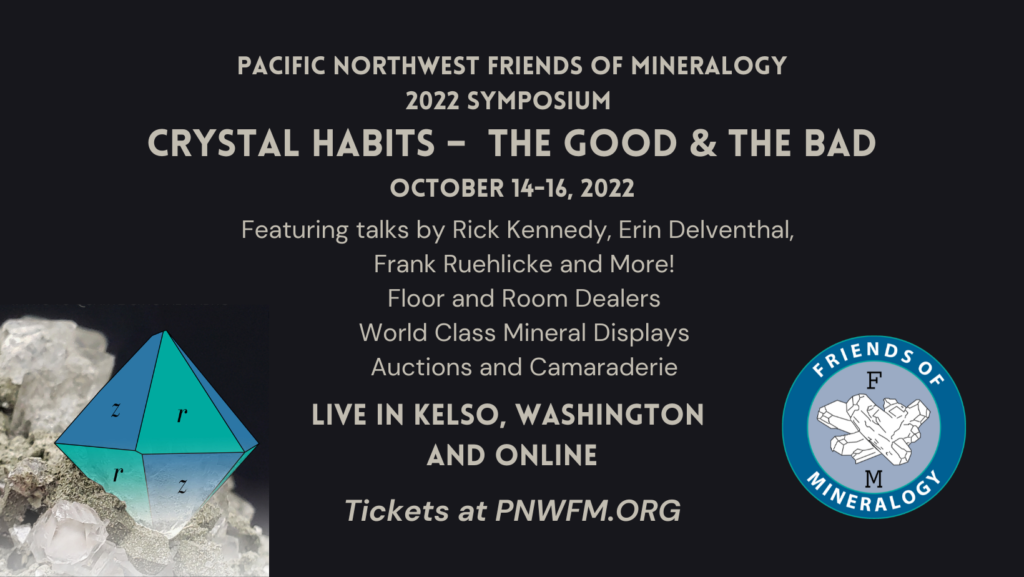 Thank you for your patience as we finish planning for the 2022 Symposium:
Mineral Habits – the GOOD and the BAD
Online registration is now ready to go!
https://pnwfm.square.site/
Some notes on this year's symposium:
1. The Red Lion hotel does not currently offer food service. No breakfast in the hotel and no banquet service. We are working to find a caterer to provide our Saturday evening meal but it may stretch the concept of banquet a bit.
2. We will have COVID policy based on current conditions. Masks will likely be required in the public spaces.
3. Some presentations will be live speakers and others may be recorded and projected on the big screen. We are planning to broadcast the entire symposium to members live for a reduced fee.

Stay tuned for more details in the next few weeks.